Featured image courtesy of UMich (I think?)
Hello everyone, I hope you are all doing well and enjoying the start to your winter break! I meant to post this way earlier but honestly, I have been so lazy to do anything when I get home. Second-year is flying by and I truly cannot believe that in about 4 months I will be starting 3rd year and be on clinical rotations (like what?!). There's definitely a lot that has happened so get your favorite snack or drink and let's get into the craziness that these past couple of months were.
Ok from where we left off on the last medical school update, I was finally enjoying my Labor day weekend. I was tiredth of all the mess I had to do endure with Anatomy and get exposed to Covid that I just wanted to chill out. My sister's friend was having an engagement party in Cleveland so we drove out there to explore and have a great time. It was nice to forget about studying for the next exam and enjoying the small things that life had to offer. It was also heartwarming to witness two people fall in love and celebrate them and their families coming together. I left Cleveland so full of joy and I was honestly wishing that the experience would not come to an end.
When I got back home from the trip, I had to start preparing for the first MCQ of the Beginning to End block. Beginning to End covers Endocrinology, Reproductive System, GI, and RBCs and if you had read my previous blog posts, these MCQs are 70% of our overall grade and we need 70% of our overall grade to sit for the final which we need a 70% to pass the class. I know, I know, it's confusing but, in simpler terms, I just needed to do well on this first exam. Because I had online school before the Labor Day break, I did not take the best notes, so I had to try my best and play catch up. I spent the weekend studying, hoping that I would still make this work in my favor.
The whole weekend I was also apprehensive about something else. Again, if you read my previous blog, I had won two national scholarships and my school was going to blast me on all of their social media outlets and newsletters. I was TERRIFIED of the response I would get. I don't know about y'all but I honestly do not like attention. Especially with something like this. I was so scared that people would judge me and think of me differently than they already did. I am literally the same Oumou but sometimes things like this can cause people to see me as another person.
Finally, on Tuesday morning, I received a text from one of my mentors. "Girl congrats on getting this scholarship that is soo amazing mashallah!". Omg…they posted it. I immediately rushed to my laptop and saw my big head on my school's websites and social media platforms. Wow. How did I out of all of my 120ish amazing classmates get this honor? It truly is insane.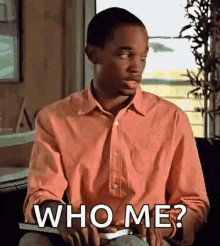 When I went to school, I received congrats from most of my classmates and faculty. I felt really weird but I also kept beaming from ear to ear. I also want to share a life lesson I learned: whenever you receive something good, be aware of those around you. You would be surprised who is truly for you and who is not. I am blessed that most of the people in my life want what is best for me but one can never be too careful, haha.
Anyways after being on Cloud9 for a while, I had to figure out what I was going to do with the MCQ. Even though I had put in time over the weekend, I was not ready to take it. It was going to be over RBC disorders and female physiology, topics that are difficult to learn even a second or third time around. The night before, I studied all I could until my head felt like it would explode, and then I finally let God decide what my result would be.
The MCQ was hard and I struggled through a lot of the questions, debating between answers that both looked like they could be correct. Uggh, not again. I did not want this block to start off badly and go downhill from here. After getting through Anatomy and even Staying Alive, just the thought of failing gives me major PTSD and imposter syndrome. After the exam, I went through the answers with my group I did not do as well as I wanted. 66%. Ughhh. Hey, it could have been worse, right?
I went to get ice cream with my lovely friend Ashley and we had a deep conversation about being women in medicine and our "timelines". This is a topic I can explore in a different blog post but it was eye-opening to see how our society views coming into medicine later as a woman and the stigma behind it. After that, I went home, tried to ready for my early morning class on Friday, and went to bed.
Friday's course was hard especially because everyone was burnt out from taking the exam the night before. Why would my school do this to us, honestly I do not even know. After the course, my friend Needa and I decided to meet up to review physical exam skills because of course, I had my PE OSCE #2 on Saturday. Oh…boy. If y'all read my 4th update, you would know that I had to retake PE OSCE #1 and how nerve-wracking that experience was. And I was scared because I did not wanna retake that ever again. I practiced like crazy, going through all the skills, doing the movements because they were not going to take me out this time around. I even made sure to have Needa bring our shared ophthalmoscope to the exam because I was not going to use the ones they had in the room.
On Saturday morning, I got dressed in my white coat (like I thought I would always be dressed like in med school lol) and drove to my school. I was nervous, even more nervous than taking the MCQ. I did not want to fail this again. My classmates were called up and placed to our respective doors. Because this was the 2nd OSCE there would be 12 stations instead of 6 like last year and the skills would be mixed. Finally, the overhead voice said, "you may proceed". I went through the skills that I could easily do like testing pronator drift and Romberg before doing the more difficult skills such as the different motions of the arms and legs. In one room, one of the simulated patients told me that I was checking her blood pressure incorrectly. Oh boy. Even though there were more stations this time around, it went by quickly. I was so elated to be done and enjoy the rest of my weekend.
Later that day, I went to celebrate one of my friend's bday and it was nice to hang out with some of my old college friends. I missed the vibe of being an undergraduate student and although I am truly blessed where I am today, sometimes I wanna go back. Med school aint it sometimes. ☹️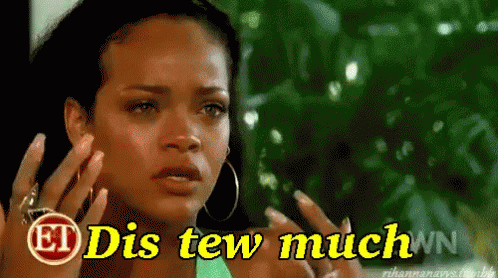 The following week, we started GI physiology and it was truly difficult. One of the PPTs we were given had almost 100 slides and we had to do the readings as well. This school does not want me to breathe a little huh? The only positive was that our professor was a great teacher. Instead of just giving us the correct answer, he would take his time and draw things out so we can understand. It felt like I was finally getting my money's worth in education.
On Friday, we had another early morning course that we had to show up for. If you all do not know already, I live an hour away from school and some days, especially on Fridays, it is hard for me to mentally prepare myself to be there on time. So when I came in 10 minutes late, they had me marked absent. What?! It took a lot to not go off on someone and just keep my lips shut. I was able to fight it off later on via email but I just wanted the weekend to start already. After the session, I had my mentorship kick-off with Johnson and Johnson where I was introduced to my physician mentor who is wonderful. She is a black female Ob/GYN who decided to work for J&J and hosts amazing events related to maternal health disparities. I am truly happy that I have the opportunity to form a lovely and organic relationship with her.
Afterward, I had a pediatric workshop in which I interviewed a stimulated patient about their sick child. For the feedback session, the SP pretty much roasted me, saying that I needed to exude more confidence and that I am supposed to give a sense of "I know what I am doing" because I am the "doctor." Definitely the humbling check I needed after a week of humbling.
Over the weekend, I had decided to register for Step one before the deadline and purchase Uworld. Y'all when I tell you my bank account was crying for dear life. Both of those combined were more than a $1,000 hmmph. On Monday, our advisor decided to host a Step prep orientation course with us and that heightened my anxiety to the MAX. I cannot believe I have to take this dreaded exam in a couple months smh. Even though it is pass/fail, I would still need to know the material to pass ☹️. I was not the only one, my classmates did not seem too thrilled also and immediately left when the session ended.
That day ended up positively because I was going to meet up with my best friend. She decided to go to a medical school that was an hour from mine, therefore we wanted to meet up at my school and get food. I did not see her in over a year and I was soo terrified/nervous/excited. Our lives have changed during our time apart and I was wondering how seeing her would be like.
When she finally arrived at my school, we hugged for 10 minutes. I was so emotional because she reminded me of my past life, before I started medical school, and even before this whole COVID situation occurred. And I do miss the past. We caught up, ate Mexican food and she gave me a beautiful gift (God bless her.) I am truly grateful to have amazing and kind-hearted people in my life who even when distance draws us apart when we come back together, it is as if time has never passed.
As the days went on, my school was focused on teaching us endocrine pathology and I was starting to get into a routine of how to prepare for class. Classes were from 1-4 pm so I had enough time before class to sleep and prepare. This was what I finally waiting for. Also, the preceptor to my WrightQ session this year was waaaay chiller than the doctor the previous year so life was getting less stressful.
On Friday, after getting brunch with my classmate, I decided to come home early and chill. This was something I have not done in so long and I needed this time. But of course, something always seems to happen. Right when I was about to close my eyes, my little sister runs into the room. "Abua got in a car accident!". What?!
Because I had come home early, my brother decided to take my car to get himself food and hit a parked car. Of course. My mother and I immediately rushed to the scene to see my beautiful car in complete shambles. Thank God my brother was ok but my baby car was gone for good. Nooooooo. I was numb as I talked to the owner of the parked car and the police while consoling my distraught mother. It felt like everything was caving in on me at the moment. How am I going to get to school now? How am I going to get another car? What about everyone else?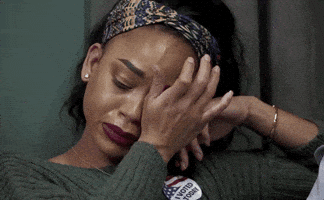 When we finally got home, I just broke down. Life literally throws curveballs out of nowhere and it can slice your face into half sometimes. The next day, I missed my first J&J course and other things because I was not in the right mindset. Thankfully, my cousin let me borrow her car for the following week until my family and I could figure out our next steps.
When I tell you school and life does not want me to breathe…hmmph. Our next MCQ was that Thursday and because of everything that happened, I knew this was going to be another L. I studied the best that I could but definitely not my all. When I arrived at the exam room, the doors had already closed. Shoot, they close the doors 10 minutes before the exam start time. I was placed into a separate room to take the exam, which was a small blessing tbh, and went to see how I did with my classmates.
Of course, I did just as terribly as I did the last time but I tried to sound more confident in my answers. My TBL members were pretty impressed. Usually, I sit in the corner and let them talk away but this time around I was like, I am just going to give it my all. And I am glad I did. Huh, this is probably how med students look to people outside of medicine…like they have all of their ish together when they truly going through it.
Of course, my school does not believe in days off after taking mind beating exams so I had a nutrition course in the morning (which I came on time for haha) and my pediatric workshop in the afternoon. I had some time in between so I decided to get brunch with some of my classmates and catch up with them. It was Nigerian independence day as well and of course, I made some enemies with some of them by saying their jollof rice was not top-tier lool. All in all, it can be hard trying to relax and eat out during medical school because our schedules are jammed packed, so it's nice when one can do so. Most of the conversation tends to just be about complaining about medical school and the future of medicine, but it is nice to know that there are others who are relating to you. Even the ones who seem like they know what they are doing are struggling as well.
The brunch took longer than I expected and I had to be at the Children's hospital by 12:45 p.m. When I turned left towards the highway, I saw a line of cars surrounding the area. Oh no, I am going to be late ☹️. I almost got lost but made it to the parking garage by 12:47 p.m. and ran into the hospital area. The doctors are going to think I am unprofessional. When I arrived at the meeting room area, it turned out that some of my other classmates were late as well because of traffic. Thank God. When they finally came, we got started, going over the pediatric case that we had to do in the simulated workshop and coming up with a SOAP note together. I gave my honest input on what I thought the child had and what the best solution of care would be. Afterward, a pediatrician got a group of us medical students to shadow her and care for some babies. When I saw that one of the babies was suffering from a heart condition, it truly broke my heart. They are so precious and I could not even imagine the pain their parents were going through. The parents allowed us to check their baby's heart and do some physical exam skills on them. It was surreal that everything we learned in school could be implemented in a provider-patient interaction and in the back of my mind, I kept thinking wow, imagine the time when it's my turn to truly be someone's physician. It would be such a privilege.
The pediatric workshop uplifted me and made me excited for what was in store for rotations. Sometimes I could forget that there is more to medicine than doing well on exams. As I was preparing to go home, one of my classmates invited me to get ice cream with her afterward. We talked about the struggles of medical school, dealing with imposter syndrome, and the anxiety that comes with this field. Again, having these conversations are crucial because sometimes you think you are alone in your struggle but the person right next to you is probably going through the same things you are.
You would think that Friday would be the end of the week but not with my school. I had to come in on Saturday for a simulated patient interview. We had one last year that was pretty hard so I was not looking forward to the one this year. I tried to prepare for it but I was really tired. When I got to the school, it turned out that one of the simulated patients was out because of an emergency, meaning that I could be at the school longer than 3 hours ☹️. There was a lot of downtime, so I was able to talk with my classmates as we rotated between different cases. For each case, there would be a sign on the door with what the simulated patient came in for and their vital signs. You were given 20 minutes to do the whole exam on the patient. My tactic was to interview the patients for 13 minutes and then based on what they told me, I would do the physical exam on them for 7 minutes. We each had to do a total of 3 cases and for the first case, I was very nervous. But once I got into the habit of talking with the patient, I started getting in the swing of things. After each case, I would answer questions about what each patient has and I was able to answer most of them. Of course, there was one simulated patient who said that my physical exam skills made him a little uncomfortable. The comment was humbling, but I try to take any of the criticism I receive and learn from it. I went home, pretty exhausted but so glad that I could get some rest until Monday.
As the days went on, I was finally getting in the swing of things. I found out that I passed my PE OSCE (🥳) and that I did alright on my SPE. October was actually my golden month. I was getting in my research with the Ob/GYN department at my medical school, I was doing decent in class because it was mostly reproductive pathology, I was getting in my volunteering hours and I was being involved. I also got a new car! Literally, my skin was glowing and my attitude was mostly positive. If all of my experiences in med school were like this month then honestly these blog posts would be shorter lol. I was so excited to go to class and learn and it made me realize how I truly love learning about topics related to Ob/GYN. Future Ob/GYN perhaps 😂. Our third MCQ was coming up and I studied like crazy by doing a lot of questions on Uworld and Robbins. Pathoma became my best friend (shoutout to you Dr. Sattar!) and I watched almost every single video for this section. I was ready for this exam.
And my results showed it! It was not easy, but I managed to reason through a lot of the questions. During the group portion of the exam, I was correcting some of my classmates. What?! When does that ever happen to me? But I was killing it! At one point, I got a question right on the exam that all of my group members got wrong. Heh! I honestly wanted to burst out into tears because finally, finally, I was believing that I was just as good as everyone around me. The next day, I helped lead a medical school panel that my school's SNMA hosted and I received amazing comments from those who attended. I even got to shoutout my blog! I was surrounded by so much love and support and I honestly did not want the month of October to end. P.S. if you want the slides for the event please hmu 😊
Because…our final exam for the course was less than two weeks, in early November. I just knew that the bubble I was surrounded in was going to be popped very shortly.
Our last week of class for the course was in the first week of November. It was challenging because it covered diseases and disorders of the liver and I was not doing that great, unfortunately. Oh well, I just need to study. I tried to make a plan on how to tackle this NBME. I was still traumatized by having to retake the Staying Alive NBME and I did not want the same to happen with this exam. After classes ended, I played ping pong with some of my classmates (literally the best game at my school) and then the following day I took my flu shot. My school was offering Covid booster shots but I did not want to take it right before the NBME. I did not want to have any symptoms while studying for this exam. When it was all over, then I would be sure to take it.
On Monday, we were going to have the last multiple-choice exam that counted towards us sitting for the NBME. I honestly needed a 50% in order to sit for the final so I was not too stressed about it. I was just scared for the NBME on Friday.
While studying Saturday night, I started sneezing a lot but I assumed I had allergies. I had already gotten the flu when I took MCQ 3 so I thought that it could not be that. But all of Sunday, I was sneezing like crazy. Every time I did something, I would sneeze. What is going on?! It was hard studying and my sinuses were getting filled with mucus. Man, these dumb allergies.
By the time of the MCQ, I started to feel hot, stuffy, and tired. I just wanted the exam to be over. And it was hard. As I went through the questions, I realized I did not do as great as I wanted. 60% ☹️. My TBL members were trying to comfort me but I was freaking out. If I do not do great on this, that meant that I probably won't do great on the NBME, which means I will fail, which means I will have to retake after winter break which would suck!
When I got home, I immediately took some DayQuil and went to bed. When I woke up, I was still feeling sick, but I stayed on my bed, going over everything I missed on the exam. I had three days to study for the NBME and I was going to divide it up by subject: Tuesday for Endocrine, Wednesday for Repro, and Thursday for GI. I was planning on doing questions on Uworld and using First Aid to guide me through. I was passing this NBME, I do not care.
When I woke up Tuesday, I was getting worse. What is going on?! I kept trying to do questions on Uworld and I was getting a lot of them wrong. I was soo discouraged. I kept making hot teas, taking cough drops, and drinking soup but nothing was working. At night, I started to get chills. What the heck, I never experienced this before?! I searched up to see if the flu was associated with chills and it turned out it was. Well ok, I guess I got the flu part 2 🤷🏾‍♀️.
On Wednesday, I kept having to use the restroom and felt like I wanted to throw up. My fever was gone but these symptoms were new. Do I have Covid?!!! I immediately searched up to see if GI upset was related to covid and sure enough, it was. Bruhh….I cannot have covid. Not right now. I need to take my final exam. Please God, no ☹️.
I told myself that I probably did not have Covid, that it was all in my head. Until…one of my siblings tested positive. Yup, I definitely have covid. On Thursday, I started experiencing dizziness, and then I threw up my meal. Definitely not taking this exam. I told my school that I am sure I have Covid and that I needed to get tested. They responded that my symptoms were non-specific and that I probably did not have it, but I should get tested and that I would not have to take the final tomorrow.
I was soo relieved to not have to study while being sick. My stomach pain was on 10 and even looking at food made me want to hurl. I told my classmates that I would be getting tested so to keep their heads up if the school contacted them to also get tested.
So, on Friday morning, instead of going to school to take the NBME, I went to CVS to take my covid test. I felt dizzy driving my car there, I honestly should have gotten someone to take me. In the back of my mind, I knew I had covid but I was hoping and praying that I did not. I went home and sent my classmates congratulatory tests for finishing their exams. I wish I could be done too.
On Saturday, I was feeling a little better. I was still a little dizzy but I was not nauseous or having any fever symptoms. Hmm, maybe I do not have Covid and it was all in my head. My sibling who tested positive was isolated in another area so maybe he got it from his teammates?! I guess the results would confirm my thoughts.
On Sunday at 12:38 a.m., my results came in:
Wow. I have Covid.
I honestly was not too shocked. I emailed my school and told my classmates with whom I had close contact to get tested. My family decided that my sibling isolating could come home because we most likely all had the illness or maybe even recovered from it.
My school BOMBARDED me with forms I had to fill, people I had to contact and tasks I had to do. They said I would not be allowed to come to school until the Friday before Thanksgiving break and would have to do school online. I had to reschedule my male exam to a date in December and I was, fortunately, able to reschedule my NBME to the Monday before Thanksgiving break.
So here I was, with Covid, having not yet completed the NBME of the previous block, and having to start a new block virtually. By this time, I was feeling much better physically but mentally, I was in shambles. I was literally crying every day. I felt so alone. This all felt like this was happening at terrible timing.
And on top of all this nonsense, I had to still study for my NBME!!! 😩 My school asked me if I wanted to have my NBME after Thanksgiving break but I said NOPE! I needed Thanksgiving break, even though it was short because I wanted to turn my brain off after everything I was going through.
Alhamdulillah, no one in my family got severely sick because of the virus but I got hit pretty bad by it. And I was vaccinated lol. I probably should have taken that booster shot that Friday but who knows if I had Covid that time as well 🤷🏾‍♀️.
As I was feeling bad for myself and studying, the day of my NBME was close by. I just wanted to pass this exam, I did not care how I did. Finally, on Friday, I was medically cleared and I was able to go pray Jummah and study at the library. I got emotional because I have not been out of the house in soo long. Even tiny things like going outside and seeing the sunlight should not be taken for granted at all. If you are still reading this and are in good health, please thank God because we take that for granted as well and it is one of the biggest blessings to have.
At the library, I went through even single thing I remembered from each of the three big topics the NBME covered which took me a couple hours. When I went home, I went through question banks. On Saturday, one of my dear friends was having a bridal shower so I went for a while (because I felt bad if I canceled on her) and then did questions right when I came home. On Sunday, I went through many questions, going over topics I did not understand and running through First Aid a couple of times. Was I ready? I don't know. Was I ready to move on with my life? Yes.
On Monday morning, I had a slight panic moment. I was sooo scared, I really just wanted to pass and enjoy my Thanksgiving break. Please God, please help me.
I got into the exam room, turned on my laptop, and set up my station. It was going to be just the proctor and me because I was the only one who was not able to take the NBME the first time around. After some technical difficulties, I was able to start the exam.
The exam was HARD. I was sweating as I was answering some of the questions. Uh uh, I do not know some of this. Ya Allah….
After each hour, I would take a restroom break and talk to myself in the mirror, trying to calm myself down. The proctor would wait outside just to make sure I was not doing anything sneaky smh. You got this, I told myself. You truly do.
After the first pass of the exam, I made sure to go through all the questions I had left unanswered. Then I went sure to go through all the questions I flagged. The hours started to go by slowly, first 3 hours, 2 hours, 1 hour, 30 minutes…
I went through the exam one last time, tweaking some of the answers and confirming some of them to myself. 5 minutes left. This is it. Please God, let me pass. Please, I just want to have my break. Please I do not want to retake this dreaded exam. 🙏🏾 Time.
The proctor looked at me. "Do you want to know if you passed?", she asked me. Welllllll shoooot I may as well!!!!! My heart was palpitating and my hands were shaking as she tried to find my score. It felt as if my heart was going to fall out and land on the table. God please, please….
75%!
OMGGGGDGOSSHHHHHH I PASSED, I PASSED, I PASSEDDDDD!!!!!!!!!!!!!!!!!!!!!!!!!!!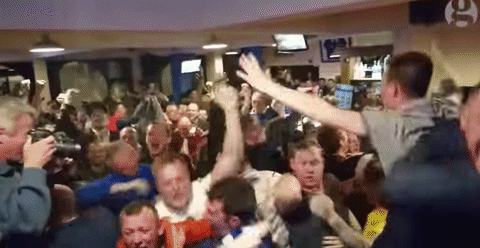 I honestly started tearing up right then and there. Thank you so much thank you. Thank you God!!!!!!!!!!!!!!!!! 🙌🏾🙌🏾🙌🏾🙌🏾🙌🏾🙌🏾🙌🏾🙌🏾
I texted all of my friends and family members the great news. I passed, I passed, I passed! When I reached my car, I just started bawling. A boulder felt like it was taken off my chest and I could breathe easily for the first time in a while.
And that is how I ended this block. Of course, more stuff happened since then but I am going to have to save that for the last blog update of this pre-clinical year! Inshallah by April, I will be starting clinical rotations ahhhhhh!!! 🥳 I just wanted to say thank you all so much for sticking by me through my ups and downs, I am looking forward to what is in store as the year goes on.
Also if you have time, please watch this video it is truly heartbreaking, something that I am very passionate about and I pray that justice is served: https://www.youtube.com/watch?v=YvAGpWds8D8&t=158s
Learn more here: http://www.freedraafia.org/index.php