This blogpost was requested by one of my friends, so I decided to do it. If you read my previous posts, I did not do well on the MCAT. In fact, I still have a little PTSD from it. It was definitely one of the hardest ordeals in my life but hey here I am almost done with my second month of medical school. This is going to be about how I wish I studied for the exam so that hopefully none of you have to go through what I have gone through. Please feel free to ask me any questions or comment of any other resources that you heard of or may know about.
Phase I: Starting Out
This is probably the most difficult part of your MCAT journey or any test journey in general. It is starting out, finding out how exactly you are going to study for this exam. I literally remember having a slight panic attack because, well…this is the MCAT! The dreaded exam that everyone talks about. So how should you start out?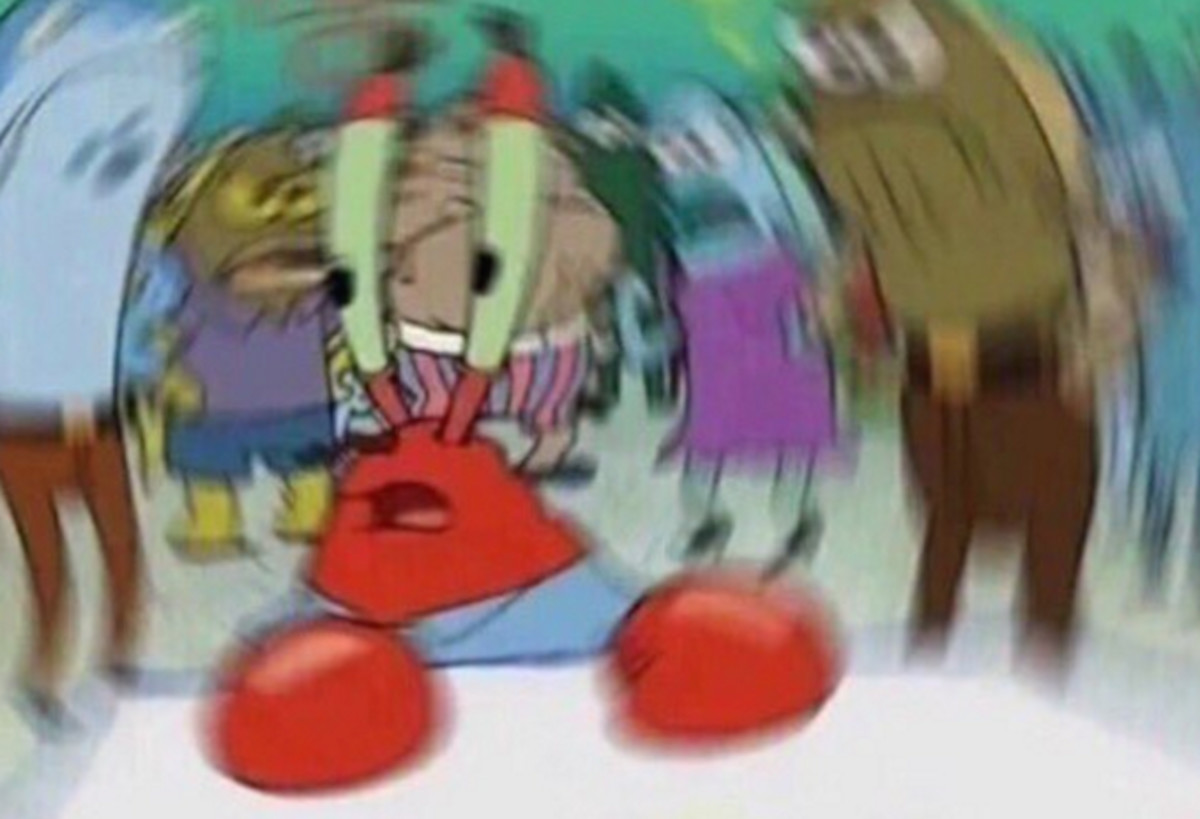 1. Check out AAMC's website on studying
I definitely recommend this. Why not check out how the creators of this exam have to say about it? I wish I looked into this first instead of freaking out for a couple of days. Take notes and write down what the exam contains, starting out, resources etc.
https://students-residents.aamc.org/applying-medical-school/taking-mcat-exam/about-mcat-exam/
After clicking on that link, click on MCAT essentials to download that pdf.
https://students-residents.aamc.org/applying-medical-school/taking-mcat-exam/prepare-mcat-exam/
This is information on what is on the exam, etc, please take detailed notes and download all of the pdfs.
2. Giving yourself enough time/Choosing a test day
How much time do you want to put into studying for the MCAT? One of the things that contributed to a poor score on my part was not setting enough time for myself to study. Sure, I thought about the exam the year prior, but I fully hunkered down during early May the following year (sigh). Give yourself an appropriate time frame of how long you want to study.
Also, make sure to choose a test date that is appropriate for you. I know a lot of people who decided to take in January, so they studied from October-December and I know others who take it in May-early June and study from February-April. Like I said, do it when you feel the most comfortable. The latest you should take the exam in is July in my opinion, but some people have taken it up until September. It could work out but that seriously delays you during the application cycle so definitely chose a good test date and study time frame.
3. Get some books
There's the debate about getting an online course or just self-studying. I personally know of people who spent money on the course, only to get the same score that they would have gotten if they were self-studying. This is why I decided to study on my own (also because I did not want to spend 2k on test prep materials). This is totally up to you, but you definitely need to get some books. I recommend getting Kaplan, but I have aslo heard great things about Princeton as well. Do your research and find out which book set is catered to you.
Phase II: Finding out the best way to study
Once you have a sense of how long you want to study (I recommend at least three months, minimal to no obligations from school and extracurriculars), it's time to buckle down. So, what should you do first?
1. Take a practice exam
I know some people like to go straight into the books but how do you know what you do not know? Why waste time on focusing on a topic you already have down? How do you know if you have that topic down? You should take a practice exam.
There are many places where you can take a free practice exam. I recommend either doing Kaplan, Princeton Review or Next Step. A little warning, some of these exams are actually harder than the real MCAT. But you want to save the AAMC exams for later when it is closer to your test date
2. Create a schedule on what you want to cover
I touched on this earlier but plan out a schedule on what you want to cover. After the practice exam, you will see what you seriously need to work on so start making a schedule. Here's a sample of my own schedule. Make sure to stick with it! Your schedule may evolve with more or less things to add on it, but you should always try to cover something.
Phase III: Hunkering down
Now that you got through the first two parts, it's time to full on study. What I originally did was read the Kaplan books and lazily do the questions. I sometimes watched videos. I do not recommend that. There are two ways to get can through the books.
a. Do a chapter of each book every week, like Biochem on Monday, Chemistry on Tuesday etc.
b. Finish a book within a given time period, like Biochem for 2 weeks, Chem the following 2 weeks etc.
Make sure that you are also doing practice questions as well. Practice, practice, practice! I know that Kaplan has questions at the end of each chapter. Make sure you understand why you got the answer right but most importantly, why you got an answer wrong. Write down everything in relations to all of the answers. That will seriously help you.
Also start taking as many practice exams as you can. One mistake I made was waiting to take practice exams towards the end of my studying but make sure you try to implement it once every other week and then every week before the exam. They are nerve-wracking to do but you have to build stamina because the exam is 8 hours long (pre-Covid idk about now haha). So overall message is to do content review and practice questions.
Resources:
I decided to not make this a phase, but these are all of resources that I know of. I will provide a description of each of them and how they have helped me (if I have used it) and/or others.
1. AAMC MCAT Prep Materials
Definitely, definitely get this! They created the exam; they know what they are doing. If you qualify for the FAP program (https://students-residents.aamc.org/applying-medical-school/applying-medical-school-process/fee-assistance-program/), you can get some of these items for free. This includes question packs, section banks, and practice exams. I would highly recommend getting everything from this (except maybe the flashcards, they did not help too much haha). Use these as you go along and save the practice exams when you are nearing your exam date (I suggest like a month before your exam start doing AAMC practice exams).
http://offers.aamc.org/mcat-study-materials-1
2. AAMC what's on the MCAT?
I think I mentioned this earlier but there is a whole PDF from AAMC dedicated to every topic that is on the MCAT. Make sure to go through this to see whether or not you are comfortable with each one, that will truly help you!
https://students-residents.aamc.org/applying-medical-school/article/whats-mcat-exam/
3. NextStep, Kaplan and Princeton Exams
I decided to group these because these are non AAMC exams, but I definitely recommend getting some of these exams. I know that Kaplan and Princeton offer 3 extra exams for those who get their book set so check those out. Like I said they are harder but still test everything. I heard many good things about NextStep and I even had friends who scored really well purchase all of their exams so definitely check it out!
https://blueprintprep.com/mcat/practice-exam
4. Khan Academy
This website is truly useful, especially for those of us who do not have much coins to spend. Free videos, free passages, and great explanations. AAMC actually recommends this resource. Unfortunately, they are going to close down this website (like next year), so definitely check it out!
https://www.khanacademy.org/test-prep/mcat
5. MCAT Reddit
This site has been helpful but take some advice there with a grain of salt. Some of the pre-meds there can be a little intimidating, but the resources provided on this website are sooo helpful! I will follow with some of the resources I learned about from there:
a. KA Psychology and Sociology sheets
There's a 300 pg and 100 pg version of this. Definitely get this, it truly is useful.
b. MCAT Review Sheets
This is a beatifically done review sheet that is super helpful before the days following the exam. Do not use it as a main guide. I repeat do not use it as a main guide! It's a great supplemental:
https://drive.google.com/open?id=12GGTfWWmj9bT-ejs4qAomV6Pat1tbDgj
c. Anki
I personally have not used Anki a lot until medical school, but a lot of students swear by it. It utilizes spaced repetition for learning. It's free on iOS so definitely use it if you are a flashcards person. Some people on reddit made Anki decks specifically for the MCAT so definitely check that out!
6. Jack Westin (for CARS)
CARS was my worst score for the exam. In fact, all of the other sections were above avg except CARS (sigh). I definitely wish I focused on this more. Jack Westin is a great for practice as he has soo many CARS passages. Would definitely recommend doing a couple a day and attend his sessions (the free ones) as well!
7. UWorld
I personally did not utilize UWorld but I heard many great things about it. I know in medical school students generally use it for Step studying but I know a girl who was scored below 50th percentile to getting above a 90th percentile for using Uworld as a source. It's basically extra questions and you can use this for CARS prep as well.
8. Magoosh
I used Magoosh initially, but I decided not to use it later on. This is because I am generally more of a person who likes to read then supplement with videos then just using just videos for studying. But if you are a video person, then definitely check out Magoosh!
9. YouTube
YouTube can be helpful as well. I know I got some inspiration on how to study like from TheDailyMundane, Kaur Beauty, MedBros etc. Definitely do what's best for you because sometimes what may have worked for them, may not work for you. But it's nice to hear tips and advice from people who took the exam and did well on it. Do not try to compare your progress to theirs though, like I said everyone is different (I probably said this a million times already).
Final Message:
Now that I am in medical school, I definitely now know what I needed to change to study for the MCAT and be successful. Like I said earlier, I was doing a lot during my study time (student orgs, working, oldest of five children, research etc) and I should have prioritized my study time. I always pushed studying aside and tried to leave it for the next day, only for it to pile up near the test date. I also got really sick (from anxiety and stress) which made my overall testing experience not the greatest. Please, please please give yourself enough time, I cannot emphasize that enough. Push your exam back if you need to. Also, focus on your mental health! This is one exam and it does not determine your self-worth, like some people make it seem to be. It is an extremely hard hurdle to get through, but you can do it, I promise. Please message me if you need any help or support. Rooting for you all, future physicians!!!!