Before I started this rotation, I was kinda nervous. Why? Well, because, I suck at neurology. Localizing lesions during our foundations' course was the bane of my existence. The brain is too complex and I just did not want to deal with learning about it even more. The neuro exam on a patient is also incredibly long, how was I going to do that on everyone? But now having completed this rotation, I have learned a lot and I am surprisingly good at localizing lesions. Never thought I would say that before but hey, here we are. 🤷🏾‍♀️
The Tasks: I was working at the hospital where most of my classmates notoriously rotated at. I started off in ambulatory care during my first week and my tasks pretty much included following the physician and the resident around, interviewing some of the patients, and doing the neuro exam on them. I would arrive at 8-9 am and get to leave at 3-4 pm and I liked that. When I started inpatient, my tasks were a whirlwind. 😣 I would have to chart review, see patients with a resident or sometimes on my own, perform the neuro exam on them, report my findings back to the resident, present the patient to our team which included the attending, a couple of residents, and another medical student, round with the team to see all of the patients that were under our care, attend noon conference, write notes about the patients we saw on EPIC, see more patients, write some more and THEN leave. Our school also required other things such as logging some of the patients we saw, doing a short presentation, and submitting a weekly neuro exam feedback from our residents. I would have to get there around 6:20 am and sometimes leave around 3:30-4:30 p.m. One day even 5 pm. I was EXHAUSTED. But I was slightly enjoying it? If you do not know, I actually worked at a hospital as a phlebotomist for 4 years so returning back to the hospital kind of felt like reuniting with an old friend. Sure, the old friend isn't the greatest but you are comfortable with them and know how they work. So that's how felt about the hospital. But I was drained and by the last day of the rotation, I was ready to head out.
The Subjects: Man, neurological cases are soo depressing. Some of the cases were disorders such as multiple sclerosis, seizures, and even cancers. The worst ones were the coma cases. Seeing family look over them with tears in their eyes was too much to bear. I got to sit in for family meetings that one of the neuro residents organized and I was just heartbroken. It took everything in me to not sob with them. I also attended an honor walk and seeing family walk tearfully was honestly a sight I never wanted to see.
But of course, there were silver linings and patients who were doing better and recovering. Even a slight movement of someone who was deemed comatose would brighten me up. I just wanted to see some positivity.
As painful as seeing these cases was, I am so grateful and humbled to have seen them. It gave me perspective and made me appreciate the simple things in life such as getting up every day, being able to move, communicating with others, and being independent. Don't take this stuff for granted, y'all. 😭😭😭
Didactics: We had didactics every Tuesday around 1 pm and because our school does not have NBME shelf exams at the end of the rotation, we had an exam weekly. These exams were not easy and required a lot of preparation. The first exam had to do with localizations and if you read my previous blog, you know that I got a 48% on that exam at the end of the second year. So this time I overstudied. I would leave the hospital around 4 pm and stay at the school library until 7 pm. There were optional sessions from upperclassmen for these exams and I tried to attend every single one. If I missed it, then I would reach out to the person and try to schedule a session with them or ask them questions. I then did all the readings (13 chapters a week 😩), all the practice questions the clerkship director had attached, Uworld questions, and watched OnlineMedEd. The first exam was rough but I ended up doing really well thank God! I applied the same method to the last two exams which were on seizures and headaches and did pretty well overall. I was able to finish all the Uworld questions associated with neurology and all the OME videos as well. I even took a practice NBME but unfortunately, I did not too hot on it. Oh well, at least I did the best that I could. 🤷🏾‍♀️
Our class sessions were interesting. The first week, we practiced the neuro exam on each other, the second week our clerkship director got COVID so we got to leave early, the third week we got to practice the coma exam on a patient in the hospital, and the last week we went over emergency cases in neurology.
Unfortunately for med students rotating in neurology, we have to join the neuro residents for their daily noon conference and on Wednesdays at 7 am for their vascular conference where people present and talk about certain patients. Most of the time they were pretty bland. I forreal wanted to fall asleep but everyone would notice lool. Did I learn something? Yes. Could it have been in an email? I am sorry but double yes.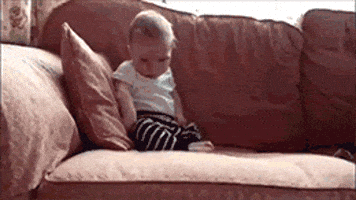 The Environment: The environment was alright for the most part. Outpatient was so chill and I really enjoyed getting to know the different attendings and residents each day. There were things going on in my personal life that made me miss a day of the rotation and they were completely understanding which I appreciated so much. I loved the connections I made with the patients and the low-stress learning environment.
Inpatient was kinda a different story. I worked with the residents on the stroke team for one week and then during my last two weeks of the rotation, I worked with the admitting team. With the stroke team, I got to see some cases and head home. But for admit, heh, I was running around like a headless chicken. Nurses would call in saying that someone had a seizure or an emergency room patient with a neuro condition would come in and it was go, go, go. There were sometimes pockets of times but I would have to write notes then. 😩😩😩
The attendings I had during my inpatient portion were great. The first one was very nonchalant and never really talked to me which was fine, I guess. The second one I had was the best attending ever! I already knew him through seeing him outpatient and he was such a great teacher and willing to help us students grow. I was so grateful to work with him after what I experienced from psych 😊. The last attending I worked with was also very amazing and so patient. He was super nice, kind, and so supportive. Alhamdulillah. 🙌🏾
The residents were ok, some of them were really nice and kind while others were 😣. There was a mixture of neuro residents and IM residents who were on their neuro rotation. On the first day of my stroke week, I was so excited to work with one of the residents! But…she did not respond to my texts and went to see our first patient without me. She pretty much ignored me. I was pretty disheartened but when I started proving to her that I was capable of seeing patients and presenting, she was more receptive and started helping me more. And there were others like her who would just ignore me or not say anything to me. That kind of sucked and made me feel less than sometimes. As a medical student, you really do not what to do or say and whether or not you are the issue when a resident does not really talk with you. It's a sad feeling. 😓
But during my admit week, there were amazing residents who stuck by me and believed in me. One of them would give me incredible feedback about my presentations and I was able to improve tremendously. Another one would just sit and talk with me for hours on end and I honestly just love her. They made my experience in this rotation even better than I expected.
For this rotation, I had to work a night shift during the weekend and that was very very chill. There were not as many cases to see and I got to talk with the resident who was covering the night shift about why they chose neurology, which was so interesting.
The med students I worked with were also amazing. There were fourth-year students who were doing a Sub-I (pretty much being a resident w/o being one), and then my classmates. I got paired up with nice people and I was lucky because there were unfortunately some who were pretty cutthroat. Honestly, with these rotations, it's the people you are surrounded with who could make or break your experience.
Pros: Working in a hospital setting again, interacting with the incredible attendings, residents, and medical students, having an awesome clerkship director, and feeling needed. I was able to do incredibly well on my presentations and the attending and residents would always compliment me on it which made me so humbled. I also enjoyed getting to round on different patients and just see how the healthcare teams work when it comes to taking care of the patient.
Cons: The hours. Getting there at 6 am. And because I live far, I was waking up at 4 am. Tragic. I also did not enjoy working with some of the residents initially but that's not the rotation's fault. I did not like the noon conference. Seeing the really depressing cases were unbearable. The neuro exam being super long. The amount of studying I did for the weekly exams. Still having to see patients and present on the day of our exams. Writing notes. Just being dog-tired all the time.
I also realized that I wanted to learn about the other issues the patient had. What about their stomach problems? Or their heart problems? Or their depression? But we only focused on the brain. I was getting tired of looking at brain scans. Don't get me started on EEG readings. Apparently, everyone needs tPA and Keppra in their lives. I wanted to see more cases other than stroke, seizures, and headaches. I wanted out lol. 😩
Overall: This was a great experience and I am so glad I got to go through this rotation. I learned so much and dealt with the good and the bad. I liked learning about neurology. Some of the residents made me laugh by telling me that I should consider neurology as a specialty. Even one of the IM residents told me to consider IM as well. I'll put it in my differential but idk, we'll see. 😂😂😂
Ranking: I would give this rotation a 7.5/10 based on everything I said above. I learned a lot but heh, it was not perfect. I'm going to try to keep my reflex hammer in my white coat to continuously remind me of the lessons I learned from neurology.
That's all for this review. I am currently on break rn so if you have any questions about this rotation (because I could talk about this all day) then please reach out. Have a great fall everyone!