Hello everyone I hope y'all are doing well! I did something I usually never do and decided to travel during my winter break which is why I am super late getting this out lol. I may or may not write about my experience but so far it has been rejuvenating alhamdulillah. Anyways, let's get into this blog. I just finished Internal Medicine and honestly, it was so interesting, especially after the PTSD I had after my Ob/GYN rotation. Keep reading to see how it was for me!
The Tasks: Internal Medicine is pretty much the bulk of everything that encompasses what medical school is all about. You have to know everything about everything when it comes to managing adult patients in a hospital and even a clinical setting. This includes knowing about cardiology, pulmonology, rheumatology, gastroenterology, infectious diseases, etc. For every single problem that the patient has, you are responsible for creating a plan for it. This includes their chronic problems as well. I was at the main hospital in Dayton and at the Army Base and my tasks there were pretty much the same. I saw the patients way earlier before the attendings got there which was around 6-7ish am and then started formulating their treatment for each of their problems. It could be pretty overwhelming. Of course, I did not know how to manage each problem and I felt inadequate at times. It was really a time to learn.
After going over the plans with the residents, I would then have to present it to the attendings around 9 am. It would be either table rounds or walking with the whole team to the patient's room. It would be apprehensive to present because what if the plan I decided for the patient was incorrect? However, all of the attendings I encountered were really nice and wanted me to learn which I appreciated. It was hard being put on the spot and pimped on different concepts but I definitely learned a lot. We would go into the room with the attending and they would ask the patients questions and perform the physical exam on them. Sometimes we would run into different specialists such as the cardiologist or pulmonologist who were also caring for the patient and discuss the plan with them. Honestly, IM was mainly a lot of discussions and managing the care of patients as opposed to actually doing things to the patient, if that makes sense.
After rounds, which could take up to 5 hours depending on the attending and how many patients were under our care, it was time for notes. Man…writing notes can be irritating. You cannot just copy and paste a previous note but you have to update it with what you are planning to do for each of the patient's problems. This could take a couple more hours. You might also have to see the patient again if something occurred, run upstairs for a code blue, run to the ED because of a new admission, or phone calls to different departments to make sure things are running. The day could be really short or really long, depending on what needs to be done.
The Subjects: Internal Medicine cases were pretty much all of the cases I learned about during my first two years of medical school. There's heart failure, pneumonia, sickle cell disease, depression, cancer, diabetes, and hypertension, and I even saw neurofibromatosis. Some may have at least 10 diagnoses, some of them new, some of them chronic, that you need to make a plan for. But for me, it was rewarding that I got to see them as a whole. I was not hyper-focusing on one thing, such as their pregnancy or their neurological issues, but I got to know all of it. And some of their problems were interconnected.
The conditions taught me so much. I now know a lot more about elevated creatinine, kidney failure, and dialysis by seeing it firsthand with some of the patients under my care. I also like how internal medicine can branch off into so many different subspecialties and you can go into depth with each one. It was fascinating to me.
Didactics: Whew, this was not it at all! We had didactics every Tuesday and the weekly quizzes were not showing any mercy. The first subject was cardiology and I did so terribly on it. I needed to get a 70% to pass the rotation and I was way below it. Dang it. I liked the clinical portion but not the didactics part. I kept trying to do Uworld questions and watch onlinemeded, but my grade was not improving. For the next quiz which was GI, I did one point better. Just one point! Man, if I do not improve, I will not pass this rotation. I cannot afford to fail it.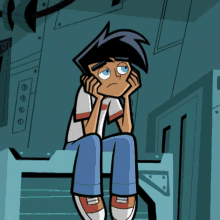 I met with the clerkship director and we went over a plan on how to do well on the following quiz which was pulmonology. He gave me really good advice which included doing a couple questions at a timed interval and reviewing my incorrect answers only. He also told me that questions help more than videos and that I should watch videos when I was winding down. He also recommended I used a book like Step Up to Medicine, the main book for IM, to review the topics.
His advice worked! After that I started doing well on his quizzes, alhamdulillah! I did not do that great on the renal one but I did pretty well on the pulm, endocrine, and heme/onc ones!
For this rotation, we also had a final, on the Friday before winter break, which was pretty stressful to study for. I did question after question after question on my worst subject cardiology and I watched Dr. High Yield on Youtube which took more than 3 hours. I even took a practice NBME which I failed but hey at least I am learning 🤷🏾‍♀️. Even after all that I still felt wildly underprepared. However, alhamdulillah I was able to pass it by the skin of my teeth 😅.
So yea, didactics were tough. But it's because Internal Medicine covers so much haha.
The hospitals that I rotated at also had their own didactics. I loved the presentations and the learning I received. I even got some questions right because of the sessions they had. Out of all the rotations I completed so far, they had the best!
The Environment: Honestly, after the experiences I had in OB/GYN, the environment in Internal Medicine was where I needed to be. All of the residents were so nice and willing to teach me. I felt like I was apart of the team as opposed to being a nuisance. They would all joke with us and check in on us. They would not leave me on my own, but they would take me wherever they were going. The classmates I worked with were fine but I was fortunate enough to be on my own team with residents. Don't get me wrong, working with your peers is nice but it can definitely lead to comparison and competition for sure.
It was nice to be independent. I got to see patients on my own, present them during rounds, and was involved in their care. I also got to follow them if they were seen by certain subspecialties like cardiology, neurology, pulmonology etc.
The attendings were also kind and respectful for the most part. Of course, there are some that were nit-picky but I was blessed to not be placed with them. The attendings switched off every week so I was able to work with multiple and it was pretty nice.
Pros: The positive environment, the residents, the attendings, being independent, learning about different pathologies, the teaching that took place in the different hospitals, getting to be apart of the patient's care everyday, working with other physicians and other members of the hospital team to support the patient's care, good hours, getting to eat lunch everyday.
Cons: The didactic quizzes and exams, the rounds being unbearably long, writing tons of notes, feeling as if I cannot do much for the patient, having patients with multiple chronic problems and having to come up with a treatment plan, and limited physical exam
Overall: I really like internal medicine overall and it was a great experience. However, I want to do more for patients instead of prescribing certain medications and referring them to different subspecialties. Of course, it is a vast specialty with many components to it that does have a more hands-on approach, but I feel like generally, I wanted to do more procedures that did not require being in the surgical field.

Ranking: I would rank this a 7.5/10. It was nice being in the hospital, seeing patients, and learning so much. However, the didactics and long rounds were not it lol.
That's all for now. Be on the lookout for my next review. I hope everyone has a great semester!