So….if you had read my previous blogs, particularly my ob/gyn one, you would know that I still have some lingering fears of being in the OR (operating room). Even before I started my third year out of all of the rotations I had to complete, surgery was the one I least looked forward to. I mean, what was there to like? Cutting people open? Dealing with toxic residents and attendings? The super long hours? Stress and anxiety? I did not think I would be ready.
Now, having completed it, I now can have a perspective on it. Do I want to do surgery? Absolutely not. Was this one of the better rotations I was on? Absolutely not. But did I learn a lot? Yes, I did.
At my school, we had to do two rotations within this rotation: general surgery and a subspeciality one. I did urology for 2 weeks and then general surgery for 4 weeks. Read below to see how it went for me.
The Tasks: Urology: I started off with urology and my tasks for that included, well, showing up haha. It was honestly like shadowing which I did not mind at all, especially because I just came out of winter break. There was a group of urologists and I would follow a different one every day. Most days I would come in around 7 am, change into scrubs, see a couple surgeries, and leave around 3 pm. Honestly, those hours were glorious. Sometimes I would help the OR staff by setting up the bed for patients or I would scrub in and help with holding retractors or suturing. There was one day in particular when I came in around 7 am with one of the urologists and left at 7 pm because he had a packed day. Whew, was I tired. I did not catch a break once on that day haha. But for the most part, urology was fine. I particularly liked my last day in the urology clinic because it was very chill and there were some in-office procedures.
General Surgery: My tasks for general surgery, on the other hand, were different. I had to show up in scrubs by around 5:30 am to the residents' room. There I would pick two patients on the list who I wanted to follow and check on their notes, labs, etc. Then I would go to the patients' rooms and ask them questions about their indications for surgery, if they were eating, drinking, having urine output, bowel movements, ambulating, etc. It felt very much like the type of questions I was asking patients during my ob/gyn rotation. Afterward, I would get breakfast and head to the conference room for didactics. I had to be there before 7 am or else it would look bad. If residents were late, they would have to give a presentation 😣.
Morning conferences were not too bad. Medical students and interns had to sit in the front while everyone else sat in the back based on ranking (2nd-year residents in the next row and 5th-year residents all the way in the back). That way if the presenter wanted to ask questions, they could direct them toward those of us in the front 😩. Alhamdulillah, I never got asked any questions but it was painful seeing the interns getting pimped.
After an hour was up, it was OR time. I would check the OR board to see which cases were going on and head to that specific room. If cases were running later, then I would hang out in the resident room or somewhere else in the hospital until the time for the surgery came. Surgeries would run super late, so say surgery was at 11:30pm, setting up the room would take 15-30 minutes, and bringing the patient would also take time meaning the actual time would be around 12:00 pm. By the time the patient came in the room, I would have my gloves and gowns ready, scrub into the surgery, and assist the surgeon and the residents with the case. I would continue running back in forth from case to case to different OR rooms until it would be 4-5 pm. Then it was up to my residents to dismiss me afterward.
As a third-year student, I was also required to do two 24-hour calls, one on the weekday and one on the weekend. Both of them were not too bad because during the night and weekend times not much happens from what I observed. But it did suck being in the hospital for so long 😓.
The Subjects: Urology: The cases that I saw in urology included stone removals, cystoscopies, TURPS which stands for transurethral resection of the prostate, benign prostatic hyperplasia, prostate cancer, urethral stricture, prostatectomy, prostate biopsies, cystocele, rectocele, etc. Literally, anything that related to the urinary tract, I saw it. At first, I was uncomfortable because urology deals with a lot of male anatomy and insertion procedures. But overtime, I got used to it. Some of the procedures like removing kidney stones were pretty cool but some of the other procedures made me dizzy. I already knew that the OR was not for me from my OB/gyn rotation, and it was further confirmed with this rotation. It can be very fast-paced and unexpected situations can happen last minute. But like I said the clinic cases were cool and I enjoyed seeing the follow-ups and post-ops.
General Surgery: The cases I saw in general surgery were mostly related to the abdomen. So I saw a lot of cholecystectomies (removal of the gallbladder), appendectomies (removal of the appendix), a crazy amount of hernia repairs, small bowel procedures, colorectal procedures, wound drainage 🤢, tubal placements, etc. There were also a lot of consults as well. Some of the surgical procedures were done but cutting the abdomen open and getting things out, laparoscopically where small holes are made in the abdomen and instruments are used to get things out, or robotically where holes are created and the surgeon uses a robot to get it out. I thought the robotic ones were the coolest and I enjoyed sitting down in the dark and watching the surgeon operate with minimal invasion. The ones I least liked were the open procedures. Seeing all of the intestines out and the smell was sometimes too much to bear. Wound drainages were the absolute worst. Also, I had to be sterile the whole time and if I touched something that I was not supposed to, I would have to scrub out. There could also be complications during a procedure that would make the case last longer than it should and sometimes I would want to cry out in despair cause that meant more standing. 😭
During my weekend call, I got to be on trauma surgery and I definitely dislike that even more than general surgery. The EMTs would rush into the room and everyone would be on board participating in chest compressions, making sure that there was an airway, and making sure the chest is exposed. These could be from car accidents, gunshot wounds, or knife wounds. For one case, everyone tried everything they could to help but unfortunately, there was nothing to be done. Witnessing that was very very traumatic because that was the first time I saw an acute death situation. Also this time last year, I lost a close friend to a car accident so it was very triggering to see everything that was occurring. I could barely hold back my tears. It bothered me for a couple days but fortunately, I got to talk to my clerkship director about it. She told me that in medical school, they teach you about how to save someone, but sometimes in certain situations, it's better to let them go, especially when you have done everything you can. Is it better to try to save a patient who will live a life full of misery (as in on machines for the rest of their lives) or to let them go when death seems like the best solution? That was something that I have never thought of or even considered. I cried after our meeting because it truly made me realize that life wasn't in anyone's hands or control. We can try our best but if Allah (God) wants someone back, what can we do?
Didactics: This occurred every Wednesday. I was fortunate that my rotation was in my hometown so I did not have to go to didactics in person. Around 7 am there was a morning conference that I got to attend virtually and then from 9-9:45am ish there would be a quiz on certain topics such as hepatobiliary disorders, other types of GI disorders, breast cancer, etc. The quizzes for the most part went well alhamdulillah. I would do specific readings the night before, a bunch of questions and just pray for the best. Way better than Internal Medicine lol. But the last quiz, vascular surgery, was not it at all. Oh well, hopefully, I pass 🤷🏾‍♀️
I also did a practice NBME for surgery and yea it was pretty bad. It is definitely a weakness that I need to work on when it comes to these board exams. ☹️
For urology, there were not any in-hospital didactics I had to attend. One of the urologists that I was with went to a tumor board conference to discuss different cases but other than that there weren't any classes.
For surgery, as I stated above there were daily morning conferences. There were videos to watch beforehand but once I started realizing that I was not going to get asked questions, I stopped preparing. Some of the lectures were pretty cool, and others made me want to fall asleep. But overall, not too bad.
The Environment: Urology: The environment was not too bad. In fact, I was at the same hospital where I was a phlebotomist and I got to see some of my old coworkers which was so nice and wholesome. The physicians I worked with were all very nice and professional. The OR staff were nice as well. The patients were also very kind. I honestly enjoyed the environment here and I kind of wish my rotation here was longer than the latter 😅.
General surgery: I did not enjoy this environment as much. Some of the residents were kind and willing to help. Some of the others were……☹️. Professionalism….yea nope 😩. The attendings for the most part were nice but man, I just felt tense and intimidated around them. There was one that would pimp…hard. There would be some things said in the OR that would make me uncomfortable. It could get pretty malignant at times and there is this superiority complex in surgery that I definitely got to witness, unfortunately. I did not like that at all. And out of all of the residents, attendings and med students guess who was the only Black or Muslim person there 😐? At first, it did not bother me because for a lot of my rotations, even urology, that had been the case. But for this one, as the days went on, it became more and more apparent. I started to dread coming to the hospital and I was counting down the days until this rotation ended.
Even though I did not like the OR, it surprisingly became my haven before the surgeries started. This was because the OR staff there were extremely nice and supportive. They made me feel like I belonged and did not make me feel less than for making a mistake. Sure, there were some that were not as nice, but the great majority I really liked. They gave me advice and told me to not be scared. Some of them seemed so proud of me, which I appreciated cause I did not feel the greatest during this time. The anesthesiologists were also super nice as well and one let me intubate a patient 🙌🏾.
The other medical student I was with on this rotation was also very nice, actually one of the best co-students I had on a rotation. It definitely balanced out the other negativities I was experiencing. That student always looked out for me, made sure I saw all the cases I needed to see, and would even stay later so that I could go home early for other things. I truly appreciated that fr and I hope I am that lucky to be paired with someone like that during my next rotation,
The patients for the most part were also really kind. I loved talking with the patients. However, I did not like seeing them get operated on. It's the weirdest thing because the minute they are put to sleep and covered, it's as if they are not even human to me anymore if that makes sense. And that part always scared me.
Just writing this right now is making me tense up but surgical specialties are known to have pretty toxic environments. It's understandable that workers are under a lot of stress due to the risk of surgical complications, lack of sleep, and the chaos that can arise in the OR but some individuals add to the toxicity on their own. I hate to say this but I do not think I want to step into another OR again 😭.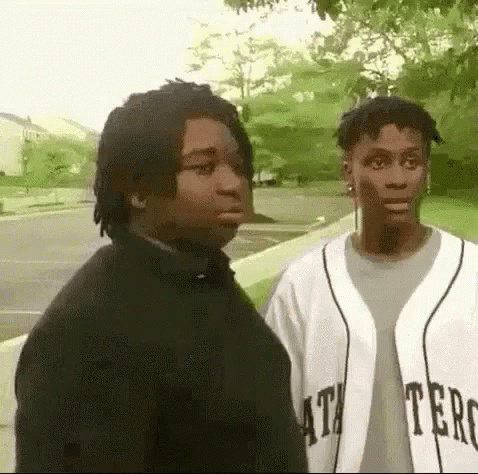 Pros: For both getting to see some cool surgeries esp the robotic surgeries, being around awesome OR staff, and getting to learn how to suture, also for gen surg being with the other student
Cons: Urology: Most of the cases dealing with men and seeing a lot of kidney stone procedures
General surgery: The environment, seeing mostly abdominal surgeries, feeling anxious and stressed pretty much every day, having to be on call, some of the people I had to work with, the daily 12-hour shifts, feeling less than as a medical student, standing for hours on end, scrubbing in, having to hold retractors, having to be sterile for hours on end, some of the quizzes that went bad, and just feeling miserable.
Overall: Urology: I got to learn a lot about urology and was surprised by how many people need one. It was a good experience and I got to learn a lot. I was kind of uncomfortable because it was with men but overall, I enjoyed my time.
General Surgery: When I found out I could go home early on my last day there, I almost screamed for joy. This was one of the hardest rotations I had completed, ever. I just did not enjoy seeing these surgeries as much as everyone else. I disliked the culture there except of course the OR staff and the student I was with. I literally thank Allah (swt) for getting me out of there cause I do not think I could have done another day. I am probably being dramatic but I feel like a huge weight has been lifted off my shoulders and I can breathe again.
Ranking: For urology, I would give it a 6.5/10 for general surgery I would give it a 3.5/10. Never again, surgery. Never again.
And that's it, everyone! For those of you who are reading this and wanted to do surgery, please do not let my experience stop you from doing so. This is solely based upon my own experience at one specific hospital and who knows, maybe yours will be different? But as for me, I am staying as far away as possible from any ORs. Anyways, I'm onto peds next and I am excited about the change of environment. Hoping that this is way better than what I had to endure this past month. 😊