Good evening everyone! I know, it's been a minute. So much was going on in my life that I had to put this on hold such as trying to finish off this rotation and passing it, Ramadan, starting bootcamp, etc. Yea, it was rough but so far everything seems to be on the mend. Anyways, in my previous Rotations post, I talked about how excited I was to start this rotation. I mean, it's pediatrics! I would be getting to see adorable kids, I would be in an amazing environment and everything would be filled with butterflies, rainbows, and sunshine…….right? Well…not quite. Yes, there were some aspects of that in this rotation but pediatrics turned out to be way harder than I thought it was going to be. Keep reading to find out about my experience.
The Tasks: For this rotation, I spent three weeks of my rotation at the inpatient pediatric hospital and three weeks at an outpatient pediatric clinic. For the inpatient portion, my tasks included chart review, interviewing, presenting to the teams during rounds, and following up in the afternoon. It felt similar to my tasks with internal medicine except… it was with kids and their parents. Sometimes, instead of asking the children how they were feeling and what their symptoms were like, I was mostly asking the parents. It was weird at first, not going to lie, but some of the kids were too young to talk. I wanted to ask some kids, what was your pain like or do you have headaches, but… how? 😂😂😂 Overall, I was so happy being on the hospital floors and away from the operating room. The hours were pretty nice too. I would get there by 6:30 am and leave around 2-3 pm. There was enough time for me to study and do other things. It was not bad at all.
We also had to do nights for a weekend which was also not too bad. We had to get there by 8 pm and once we saw a case and presented it to an attending, we got to leave. I think the latest I stayed was around 11 pm 🙌🏾.
I also got to follow different specialties in the hospital like GI and Neurology and spent half days in the NICU and in a rheumatology clinic. Those were all very chill and I definitely got to learn a lot.
Outpatient pediatrics was different for me. I was placed with an attending at a clinic for 3 weeks and for the first week, my tasks were to shadow her to get a feel of what I should be doing for the next week. And then for the last two weeks, I was pretty much seeing all the patients. This meant arriving around 8:40 am, interviewing, presenting my findings to the attending, and either going in the room with her to further discuss with the families or me going into another room and asking other questions. I would continue this until about 4 pm. It was definitely more challenging because I was seeing so many patients in a short amount of time. I also did not have access to the patient's chart information so I was essentially going into the rooms blindly. It felt like an OSCE but on steroids. Out of the two places, I definitely preferred being inpatient, haha.
The Subjects: I was so excited to start pediatrics because, hello, cute kids and babies. But after this rotation, I realized that I liked seeing healthy kids and not those who were sick.
On inpatient, some of the cases were related to viral illnesses, GI symptoms, dehydration, malnourishment, tonsillitis, ear infections, and also some mental illnesses and psychiatric cases (those were the saddest 😞)
On outpatient, it was mostly well-child visits, medication checks, ear infections, and strep throat. Although I was seeing more healthy cases in the clinic compared to inpatient, it felt more repetitive than inpatient.
Didactics: Y'all this rotation's quizzes and exams had to be the hardest out of every rotation I have done, and I have done a lot. Internal Medicine was bad but this one took the cake.
Learning peds overall is challenging. All throughout med school you learn about adults and how they present and boom! Now you have to figure out what is going on with these kids and wow, it was tough.
For the first week, we just had lecture after lecture after lecture. They were interesting, but I don't know about you however if I am being talked to for more than 2 hours, my eyes start to droop. After that week, we had quizzes and exams.
The quizzes were alright. They were 10 questions and I managed to do decently on them. They covered loads of topics but I would just do a bunch of practice questions and study the topics that would be on the quizzes.
Then we had 2 50-question exams and then a final that was 30% of our grade. The first exam I failed, which was tragic, but in the second exam I learned from my mistakes and ended up doing well, alhamdulillah.
It was that final that took me out. It was based on 32 Aquifer modules we had to do in addition to doing Uworld questions and other practice questions. Each module took like 10-15 minutes to complete and I should have taken better notes because when I saw that final, all of the knowledge that I thought I have gained on this rotation flew past me. By the grace of God, I was able to pass the academic portion of the clerkship but the final dropped my grade by 7%! 😱
The Environment: For inpatient peds, the environment was absolutely wonderful. We were allowed $75 of food for our time there and it was luxurious. I always came in early in the morning and the residents would ask if anyone wanted breakfast. I would then go down with them and get a nice English muffin or some hashed browns and eggs. The residents were super kind, would be willing to teach, and let us go home early if nothing was going on. All of the attendings I worked with were also very nice. There was always free food. After all of the toxicity I received on my surgery rotation, I felt like I was on vacation.
The only thing I did not like was seeing children who were sick. As much as the residents created a beautiful environment for me and the other med students, I would still come home feeling sad about some of the cases I saw. It was truly heartbreaking and I just have enormous respect for the residents who endure this every day.
For outpatient peds, the environment was the complete opposite. Initially, the attending I was working with was alright. We both shared some things in common, so I was excited about that and for us to connect from that. We would have discussions and some of the things she told me were kind of out-of-pocket but I was thinking, whatever, I only have a short amount of time with her. The second week when I started to interview patients, everything went downhill. I was walking into patients' rooms blindly, with me not knowing these patients well and not having enough information about them to get a history (no access to EMR). My attending would sometimes wait outside the room when I would finish and pimp me into oblivion. "Is the baby breastfeeding? How many mL from each breast? How many times a day? What can cause iron deficiency in babies drinking whole milk? What is the pathophysiology? What milestones are they meeting?" Like…miss ma'am, can I collect myself? Dang. Whenever I did not know the answer to one of her many questions, she would try to embarrass me in front of her staff. "What did they teach you at the main hospital? Didn't you learn this in your didactic sessions?" I'm like, do you really think my brain absorbed everything from those 4 hour long didactic sessions? I confused the H.influenzae vaccine from the Influenza vaccine when trying to tell her the vaccination requirements for a 4-month-old and sis was not having it. I did not know what craniosynostosis was (I texted my friends if they knew that when they were on their peds rotation and of course they did not) and she told me that my medical knowledge was weak. Whenever I was doing well on something like my presentation, she would find a way to reveal a deficiency I had. Like, come on! I came here to learn peds, not to be at an intern level of it.
I was seeing patients left and right throughout the whole day and I felt like I could not even breathe. The one-hour lunch break was my haven. I would use that time to talk to myself and calm myself down. One time, I called my mom to cry about how this rotation literally became hell on Earth. I constantly felt like I could do nothing right.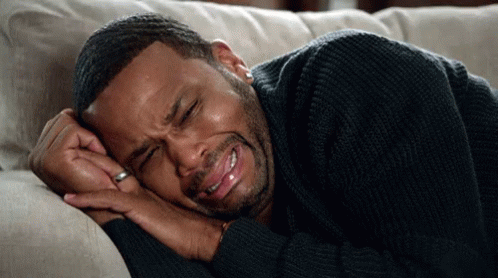 I was having nightmares almost everyday thinking about what she was going to ask me or say to me. My throat would close up when she would come near me. This was not it at all.
And the parents…whew. Some of them were making it even worse. I thought patients on my Internal Medicine rotation had huge lists of problems but the way these parents had multiple concerns under the sun for their children, ya Rubb. I took everything within me not to panic. I was very stressed out.
My attending was on my back. She would confirm my schedule with me repeatedly to make sure I was not lying about where I should go or be at. One of the deans of my school told me I could go to Match Day and I told my attending that the first couple of days I was there. I went to the clinic and left an hour early to attend Match. One day, when I was on a phone call with my peds director, she asked me why went to Match Day.
Huh? I got permission to go and I thought my attending was cool with that, right? Well, apparently my attending did not like that and wanted to complain to my director about it. Ok.
Later on, I figured out that she sent a lengthy email about me to the director. How she was concerned about my knowledge. How she works with so many students and that she was worried about me progressing into 4th year. Ok.
Y'all this is one of the reasons I delayed releasing this post. I was forreal going through it during my last three weeks of peds and I wanted to make sure that this attending was not the reason that I fail this rotation.
Imma say this with my chest, but I truly believe she had a bias against me. She did not treat any of my mentors who worked with her this way. Everyone I talked with was kinda confused as to why this was happening to me. Subhanallah I do not know what it is but it's definitely not ok for me as a student to have gone through this. Absolutely not.
None of my other classmates on this rotation went through this. They were talking about how chill and enjoyable their rotation was. That's generally how pediatrics is. So why was I going through this?
I get that I am a medical student and that I should be competent in certain areas. Do I have the best knowledge of pediatrics? Absolutely not. Could I interview better? Absolutely. But for her to make it seem as if I did not grow during my time there or even question my ability as a student (a student!!!!) was unbelievable. I have worked hard on all of my rotations and I know I deserve to be here. I am still a learner at the end of the day and usually, the preceptor is supposed to cultivate an environment to cater to that learning and not make it a punitive one.
And if you are reading this and going through something like this currently whether it be on a rotation, job, etc, know that I understand and that I am praying that you get the justice you deserve. No one deserves to be treated like they are less than. Yes, this experience kinda turned peds away for me as an option but if I ever go through something like this again, best believe imma use my voice and type away to administrators ASAP.
I honestly did not want to write about this because generally, med students have this persona of wanting perfection and not wanting to air any type of dirty laundry. But frankly, our silence can allow this type of behavior to flourish. And it's not acceptable. Period.
Pros: Getting to see cute babies and kids, the amazing residents I worked with, getting free food, some of the didactic sessions, continuity of care
Cons: My whole outpatient experience, some of the parents, seeing children who were sick, the Aquifer final
Overall: This whole rotation I missed seeing adult patients, which I was surprised to figure out. Don't get me wrong, I love kids but I do not think I would want to focus on becoming their doctor. My inpatient experience opened that mindset for me and my outpatient experience 100% solidified it for me. Even though I am glad to have gotten to see the world of pediatrics, I was not too sad when it was over Alhamdulillah 🙏🏾.
Ranking: I would give my inpatient experience a 7/10 and my outpatient experience a 2/10. I usually combined my overall ranking but honestly, I felt like I was on two different rotations so I decided to divide it.
That's it, everyone. Thanks for reading and be on the lookout for my next blog!