Hello everyone, it's been a while since I have last written a blog! I think medical student vloggers are very admirable because trying to keep up with this is a bit challenging for me, haha. Today, I wanted to talk about research, my tips on getting it, and my personal experiences with it!
How does one get into research?
I remember when I was entering my sophomore year, it seemed like everyone had research and I felt behind. Looking back, I wish someone would have told me to wait until it was the best time for me to get that experience. You should not have to jump into something just because everyone else is doing it. There are also people in medical school who do not even have research experience and they got in. However, medical schools are getting more competitive to get into to so that research recommendation is looking more like a requirement. But as I always say, do what's best for you. Here are my tips: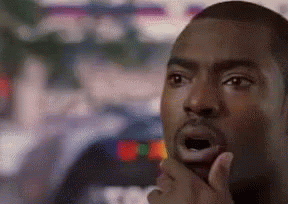 1. Ask and look around
You are going to have to look around and see what's available because research is not going to fall into your lap. Each university should have a place or website that is research-oriented, so I would check that out. I know for OSU the website was: https://ugresearch.osu.edu/Pages/Current-Research-Postings.aspx.
I would also go online and look up faculty members to see what type of research they are doing. Some of them looked complex to me but others looked interesting.
Finally, I would ask my peers how they got into their labs if they liked it, and if any positions were available. Some people were stingy about telling their PIs about me, not going to lie, but there was a time when a friend got me into her lab! So, keep looking and asking.
2. Reaching out
So, after you do some research about research, reach out to the Principal Investigators or PIs, who is the main person that runs the lab. This is the draining part of the whole process, in my opinion, because you must put yourself out there and might get a rejection or no answer. But a closed mouth does not get fed, so as painful as it is, send that person an email. How does one format that email? 
a. Introduce yourself
– Talk about your year, major, extracurriculars. Let them get to know a little bit about you
b. Talk about what interests you about their research
– For this part, talk about their research and why you would be interested in it. You are going to have a read a bit of what they do for this part.
c. Closing Remarks
– Attach your resume, the time you want to commit to the research, and the time you are available to meet with them
I am planning to have a separate blog about the Resume/CV, but it is crucial that you have one that is up to date. But that is how you reach out. Here is an example email of what I used in case you need something to look at and here's my example resume:
3. Following up
You are going to have to keep following up to see if they saw your email. I would recommend doing that a week later if you do not get a response. If you get a no from them, that's ok, just email someone else. Throughout my whole time in undergrad, I am pretty sure I have emailed at least 10 people. It is not fun, but it is worth it because you finally get the experience that you are looking for. Speaking of experience, how was research like for me?
My experience:
So, um, I am not a huge fan of research. Like, at all. Sure, it is needed, and it has helped me get to where I am right now, but it is not for everyone. I started research during my second semester of sophomore year and over the course of my undergraduate years, I was apart of four research labs. Yea, I am dead serious. Here's the spark note version of my time in each:
1. So, first, I became apart of a sociology research project that focused on police brutality with black women. No, it was not science-based and that was fine because the research does not have to be if you are pre-med. All I did was transcribe interviews my PIs had with women. It sounds easy but it would take hours just to get one interview typed out and I did not enjoy it at all. However, I wanted to stay because I felt like I did not have any other research options. I thought my PIs sensed that I wanted to come back but when I tried to return the following semester, they had already replaced me because they thought I was not interested in their project. I was taken aback and disappointed, but I picked myself together and decided to move on.
2. After the sociology research, I knew I wanted to do research that was more science-based and joined a lab in the Heart Institute at OSU's medical school. At first glance, it was everything I wanted. I had a hospital badge, I was working in an actual lab with pipettes, solutions, and mice and most of the research assistants were also pre-med. My PI was a physician, so there was that shadowing component and there was a chance I could get published and present my research. I was doing actual experiments and using what I learned in class in the lab. However, as time went on, working there became a nightmare. I started to realize that I hated working with animals and wanted nothing to do with them. In fact, I accidentally killed a mouse while trying to get clippings and I cried the remainder of the day. Most of the other research assistants were gunners and I felt so much imposter syndrome when I was around them, especially because I was the only black person in the lab (other than the PI). I felt like I was not good enough and the lab assistant who was supposed to train me was starting to get annoyed with me and my fear of mice. Furthermore, because I was spending a lot of time in the lab, my grades were slipping in my physics and biochemistry classes. My mental health was going downhill as well. Eventually, I got kicked out. It was not my fault however, someone broke a pipette and because they could not find out who did it, they decided to get rid of all student assistants. They allowed some people to come back, but obviously, they did not want me. After that, I thought my time with research was complete and I was down in the dumps about that. But one day I talked with a friend who said her PI was looking for research assistants and next thing you know, I joined lab #3.
3. So, this was not as much of a terrible experience as compared to the first two. I was mostly in the lab, working with bacteria. It was interesting at times but dull. There were times where I would be by myself, sitting for hours for one reaction to occur. I could care less about how those bacteria were living and what carbon metabolites, wondering how one could do this type of research for a living. I also felt dumb sometimes because my PI would pimp me, asking me questions she thought I would know because I was a BioChem major, but most of the time I did not know the answer. I thought about leaving, but I did not want that to be my last research experience. However, when I saw an opportunity to join another research lab while getting PAID, I decided to leave to pursue that.
4. Alas, my last research during undergrad. This was honestly the best one because I was passionate about it. It had to deal with minority students and their experiences within the chemistry and biochemistry department. This meant doing interviews, surveys, speaking in classes, connecting with professors, presenting the work to people in the university, etc. Plus, I was getting PAID. There were of course some lows like long research meetings and sometimes having to completely start over on certain projects, but this was by far the best lab that I have joined, and I still maintain contact with my PI, who is also a first-gen, woman of color like myself!
So, as you can see, I have a plethora of experience. Even though some of them were not the greatest, I am glad to have gone through it and understand research from different departments. You truly see the work that goes behind things that most people do not even think about from data analysis to medications. Therefore, medical schools want students who have research experience because it is heavily intertwined with medicine. But anyway, I hope this blog was helpful to anyone who is thinking about doing research, please reach out to me if you have any questions and I hope you have a blessed day!